Jo Passion Na De Paisa...
... vo passion nahi sikhata hai
The Future of The Balcony
Dear Reader,
Till now, I've stayed away from talking about The Balcony, but I am breaking that rule today to set some expectations and make some promises to you. In lieu of that, here's a renewed mission statement:
Twice a month, The Balcony will bring you intriguing perspectives on living a good life.
There are a few keywords here that I'd like to go over.
Twice a month: I started The Balcony as a weekly newsletter and had a great run with that. However, I will soon be starting a full-time job, and switching to a bi-weekly schedule gives me time to do this without burning out.
Intriguing Perspectives: This newsletter has, till now, mostly talked about Philosophy. I want to broaden that scope a bit to bring you perspectives from psychology, film and even wise things my friends say.
Living a good life: Not a successful life. Not a great life. Not a fun life. A good life. What does that mean? Let's figure that out together.
Also, I've now moved the newsletter to Substack! Two asks from you in that regard:
Please add thebalcony@substack.com to your contacts. Pretty please?
If you have a Substack and you believe your readers might value it, do consider recommending The Balcony. It would make my day :)
That's all folks. Here's this week's edition. Hope you enjoy it.
---
Passion, Career, Circumstances
I'm going through a major life transition and I won't lie, it hasn't been easy. Just to fill you in: I'm looking for a full-time job (in content marketing, so if you know about an opportunity, hit me up!) but the process is bringing up a lot of questions for me.
I started this newsletter late last year, and I've been so happy working on it surrounded by people I love. It's now time, though, for me to confront some harsh realities: I need to be on a promising career trajectory, financially speaking, and that's going to involve uncomfortable compromises.
I told my therapist recently:
I feel like you know, if I just had enough courage, I would be creating all the time, not worrying about the money. Not worrying about a career.
My therapist nodded in sympathy, but then said,
You have to understand, Nishant, that being your best self requires the best circumstances. You cannot force yourself to be your ideal self, do your ideal work, when the circumstances don't support it.
Being your best self requires the best circumstances. This is an idea that stayed with me, and I've been thinking about its implications.
Sapna aur Sachhai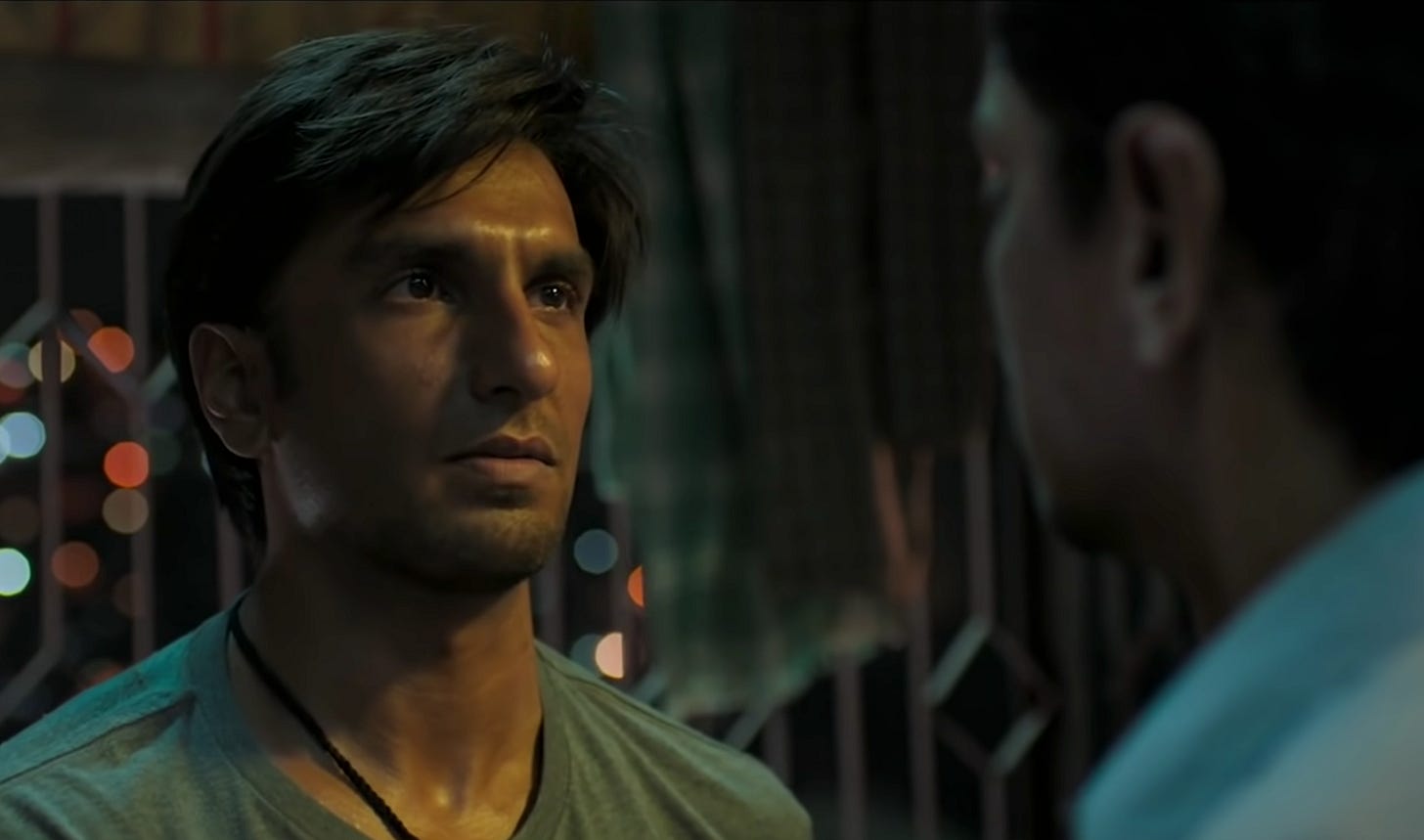 There's an iconic scene in Gully Boy, where Murad's father tells him, "Tera sapna, tere sachhai se mel khana chahiye." And Murad replies,
"Mai nai badalta apna sapna sachhai se mel khane ke liye. Apna sachhai badlega, apna sapna se mel khane ke liye. Uppar wala taufa diya hai, mai vaapas nahi karega isko."
I get goosebumps every time I watch this scene. There's something thrilling about a passion that breaks all rules. But it's also a story that's great for the big screen, but not necessarily for life. Nobody would watch a movie about Murad working for years to build an emergency fund and achieve financial stability so he could support his passion for rap.
I'm starting to realise that for me, the path to self-actualisation is not straight. If I force it to be, it will be at the cost of my own well-being. Right now, the effort is not to follow my passion, but to build the circumstances required for me to do so.
Right now, the effort is not to follow my passion, but to build the circumstances required for me to do so.
The erasure of circumstances
The story that is sold to us, from Gully Boy to 3 Idiots, is that we must chase after our passions and everything will fall into place. Don't get me wrong—I love both movies with my whole heart—but there's a nuance I'd like to add, for my own sake.
In chasing my passion, I cannot erase my circumstances. That's too much of a burden to carry for me. So here are my circumstances: I exist in a world where existing costs money. I need to make rent. I need to feel financially secure. I want to drink fancy beverages, and express my love to people by buying them gifts.
I exist in this world not just as a writer, but as a son, a friend, a brother, a partner, a food-lover, a One Tree Hill fan and much more. I want to go about my life honouring all of these selves.
So yes, I am choosing not to do the best work of my life right now. I am building the house, so that one day when it's built, I might have the freedom to exist inside it and do the work that's closest to my heart.
If you're a fellow builder, and if the process of building is getting tough and tiring, just know that you're not alone. We'll make it through this. ❤️
📖 What I'm reading this week
In keeping with the theme of this newsletter, here's a piece by Lawrence Yeo about the 'practical creator'. If you want, at some point, to pursue your passion full-time, Yeo has great frameworks on how to think about that, practically.4Share